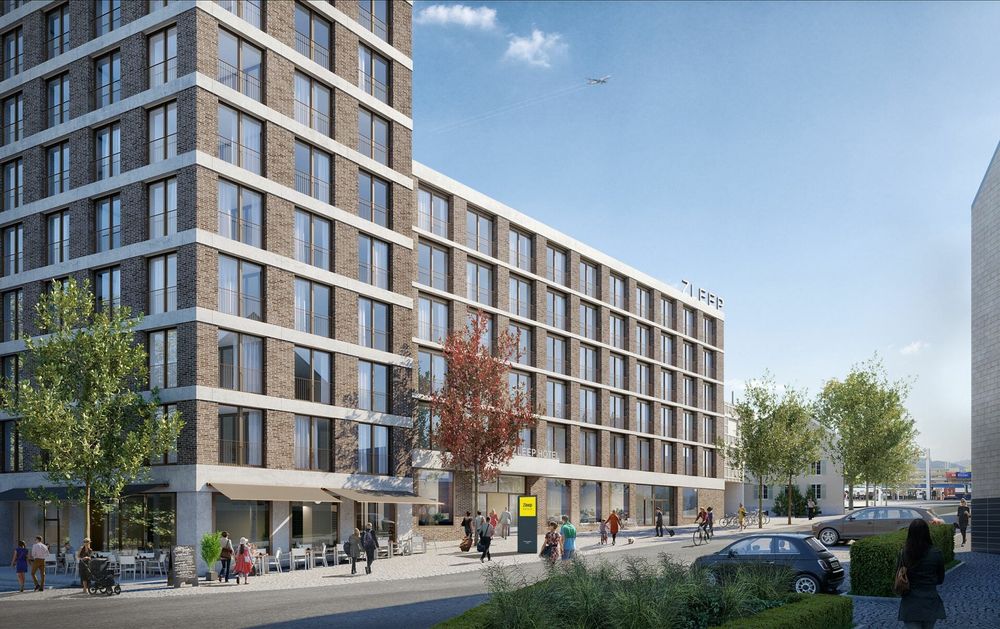 Zleep Hotel Zurich Kloten
Opens in 2023 in Switzerland
Coming Soon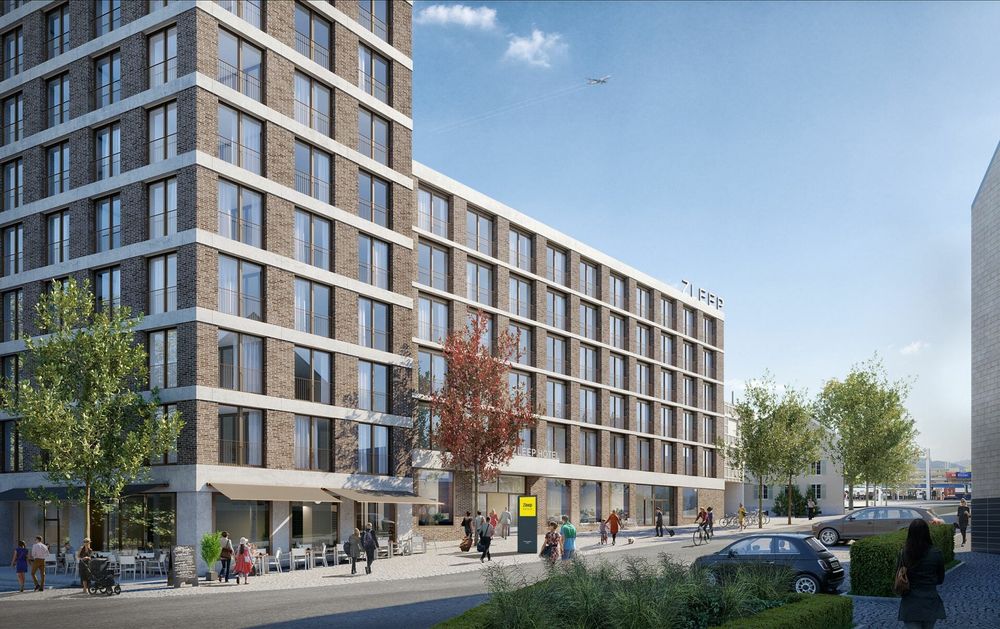 Info about the hotel
Zleep Hotel Zurich Kloten will feature 90 rooms and a reception with a multifunctional lounge and bar. The design will be Scandinavian, and the decor and interior will invite to Danish "hygge". In the room you will find a high-quality bed, a worktable, and a TV with many channels – just as you know it from the Scandinavian Zleep hotels. At the hotel you will also find that both service and digital and environmentally friendly solutions have a high priority. The hotel is to be operated by the franchisee Säntis Home AG.
Zurich Airport and Kloten
Zurich Airport is the largest airport in Switzerland with around 70,000 daily passengers. There will be good transport options from the hotel to both the airport and inner Zurich. Zleep Hotel Zurich Kloten is being built in a new, vibrant city district, and will be joined by restaurants, shops, and private apartments.
Zurich as a destination
Although Zurich is a large city, it is known for its quiet and cozy atmosphere. The city holds beautiful nature and many historic buildings and treasures. Nature experiences include Lake Zurich, which is 88 square kilometers in size and always oozes of life. On the border between Zurich and Schaffhausen you will also find Europe's largest waterfall, the Rheinfall, which is 150 meters wide and 23 meters high. If you prefer hiking, you must climb the city's local mountain, Üetliberg, from where there is a beautiful view of the city, lakes, and Alps. Of historical treasures must be mentioned the city's oldest church, Grossmünster, which is perhaps also the city's best-known landmark – especially because of the iconic twin towers. In addition, also the Swiss National Museum, Landesmuseum, is frequently visited by tourists. The building and the surrounding courtyards, parks and towers are said to be a spectacular sight.