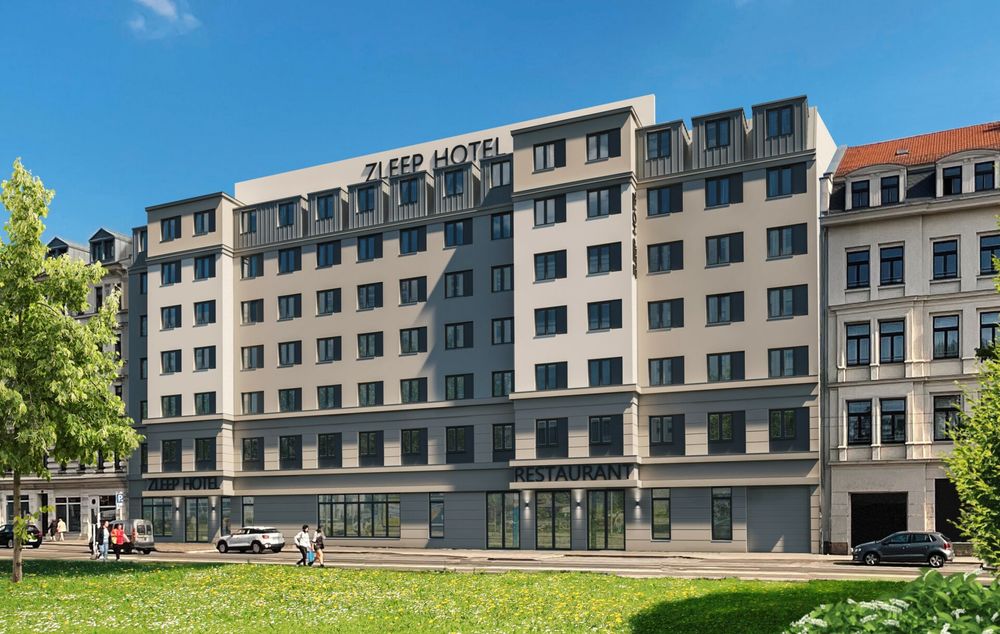 Zleep Hotel Leipzig
Opening in 2024 in Germany
Coming Soon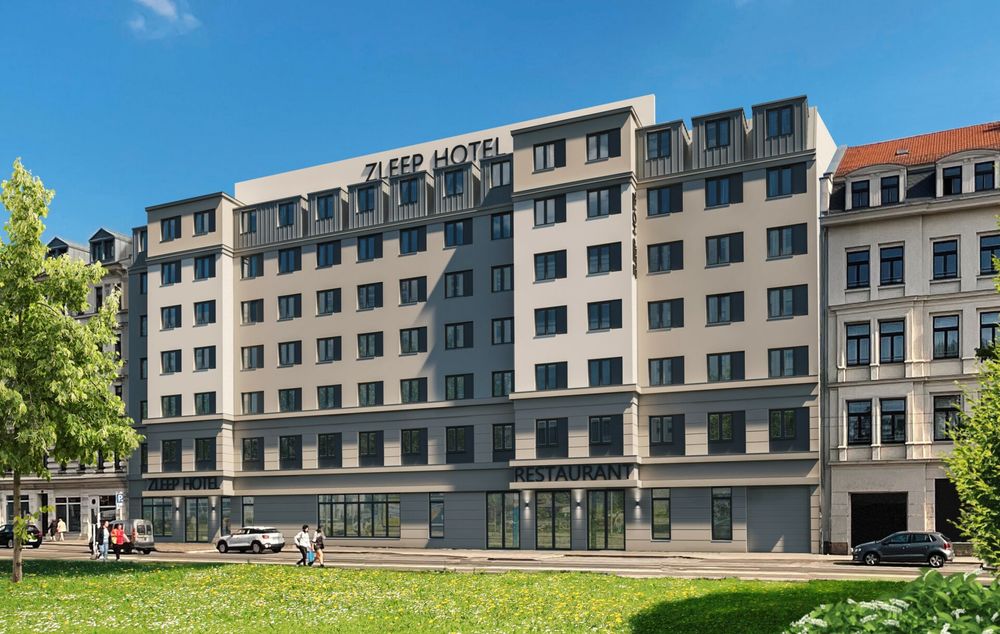 A good night's sleep in Leipzig
The newly built Zleep Hotel Leipzig will be in a Nordic design with 150 rooms, a lobby, reception, bar, and a private parking area. In each room you will find a bed of high quality, work desk, and TV with many channels – exactly as you know it from the other Zleep hotels.
The hotel is situated in a multi-cultural area, no more than a stone's throw from the city centre, amongst cozy parks, restaurants, and bars. The hotel will also be in short distance to public transportation.
Leipzig as a destination
If you are visiting Leipzig on a business trip, Zleep Hotel Leipzig are close to both the airport (20 kilometers) as well as the large congress center, Leipziger Messe, who arrange several of the country's large fairs and has more than 1,2 million visitors each year. The great infrastructure in Leipzig makes it easy to use public transportation when getting from one destination to another. The central station is no more than 1,5 kilometers from the hotel and there is easy access to the highway if you arrive by car. After a long day of work, you can go for a walk in one of the nearby parks or visit a local café.
If you instead are visiting Leipzig as a tourist, you will quickly discover that the city oozes of charm and has a wonderful atmosphere. Furthermore, is a multitude of cultural experiences to explore while staying in Leipzig. Among others is Leipzig Zoo, the monument Völkerschlachtdenkmal, or the St. Thomas Church and throughout the city is cozy parks, where you can enjoy the green areas in the middle of the multi-cultural city.