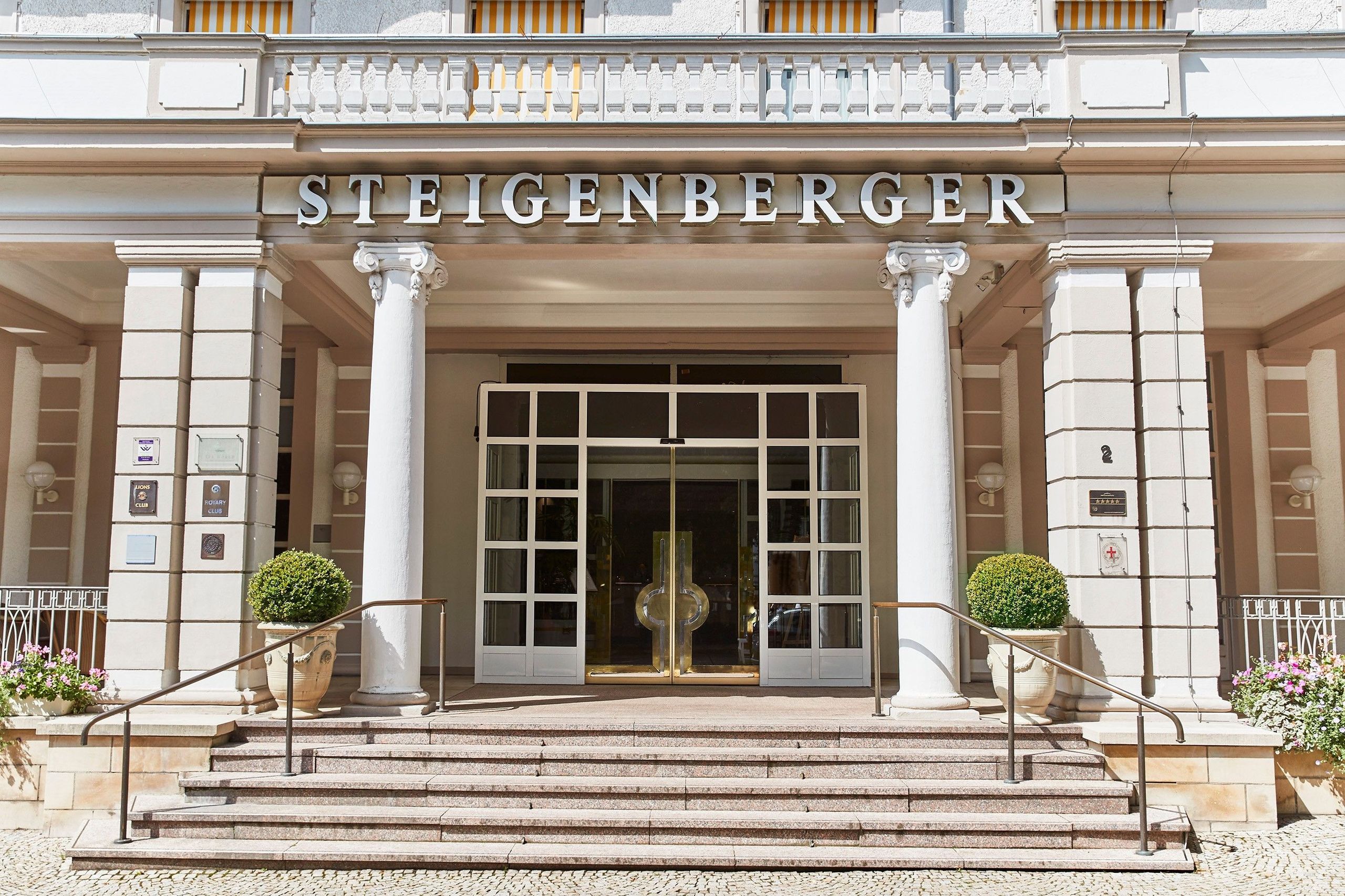 Steigenberger Hotel & Spa Bad Pyrmont
Steigenberger Hotel & Spa Bad Pyrmont
Our hotel in the spa gardens in Bad Pyrmont welcomes you under the motto Healthy & Happy. In the midst of wonderful nature and with a lot of peace and quiet you enjoy the free view over the entire park with culinary highlights in our restaurants. The historic city center of Bad Pyrmont can be reached on foot in just one minute. Relax holistically in the nearby spa, with spring water tastings in the Hylligen Born, with healthy air in the spa park as well as with treatments in our over 1,500 m² spa area. Culture, nature, pleasure and relaxation - that's what awaits you here in Bad Pyrmont.
Comfortable facilities at the highest level
The 151 comfortably furnished hotel rooms and suites in Bad Pyrmont offer you comfort at the highest level during your stay in our hotel.
Highlights in our hotel in Bad Pyrmont
WLAN (free of charge), rich breakfast buffet, a-la-carte restaurant, restaurant with bistro dishes, coffee and cake specialties as well as small snacks, café, bar, spa with fitness area, 5 meeting rooms for up to 140 people, bicycle rentals
Culinary variety with summer spa terrace
Enjoy culinary variety in our restaurants and bars like the palm garden, our summer spa park terrace or our varied breakfast offer at Café Cappuccino and the "La bonne cuisine" bistro.
Pure relaxation in Bad Pyrmont
Take advantage of our 1,500 m2 wellness area to escape the daily routine with an Ayurveda peeling, hot stone or full body massage. Alternatively, relax in our atmospheric bathing area including sea salt grotto or one of our saunas. Outside of our hotel, you may also feel especially good in Bad Pyrmont and the surrounding area. Weserbergland and Teutoburg Forest invite you to outdoor adventures such as hikes, e-bike tours or extensive landscape tours. Ideal conditions for a long weekend with pure nature! Book your stay at our hotel in Bad Pyrmont conveniently online now.
Heiligenangerstraße 2-4 31812 Bad Pyrmont Deutschland
Features of the Steigenberger Hotel and Spa:
Our Rooms (8)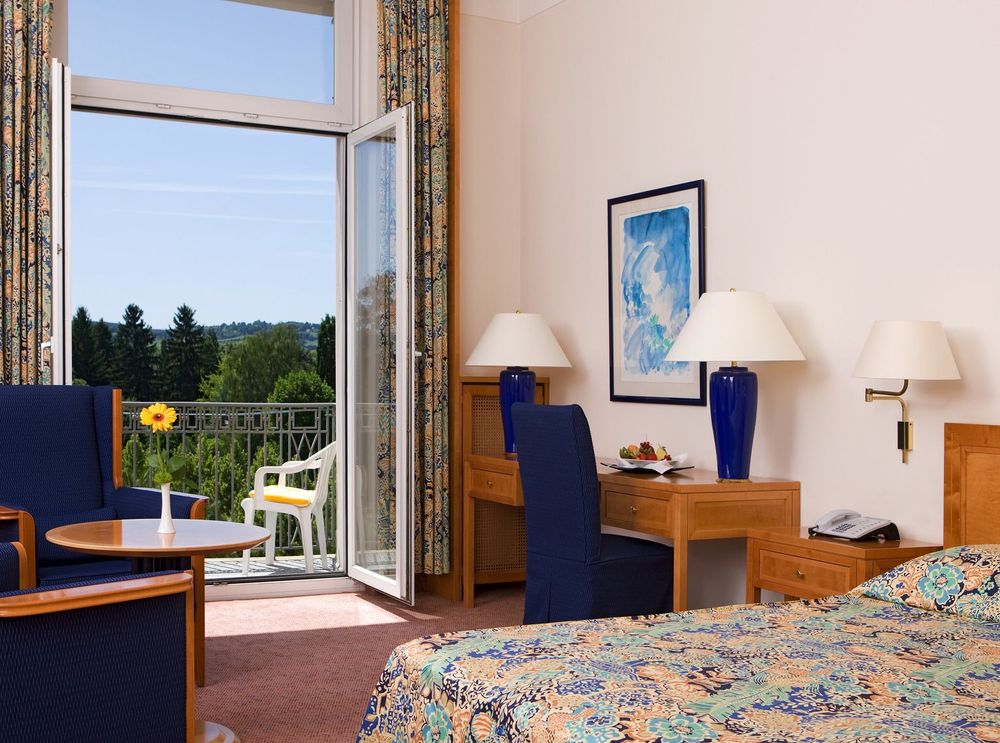 Comfort Room Single
Comfort Room Single
Comfort Room-25sqm-single bed-partly balcony or terrace-seating area-full bathroom-WiFi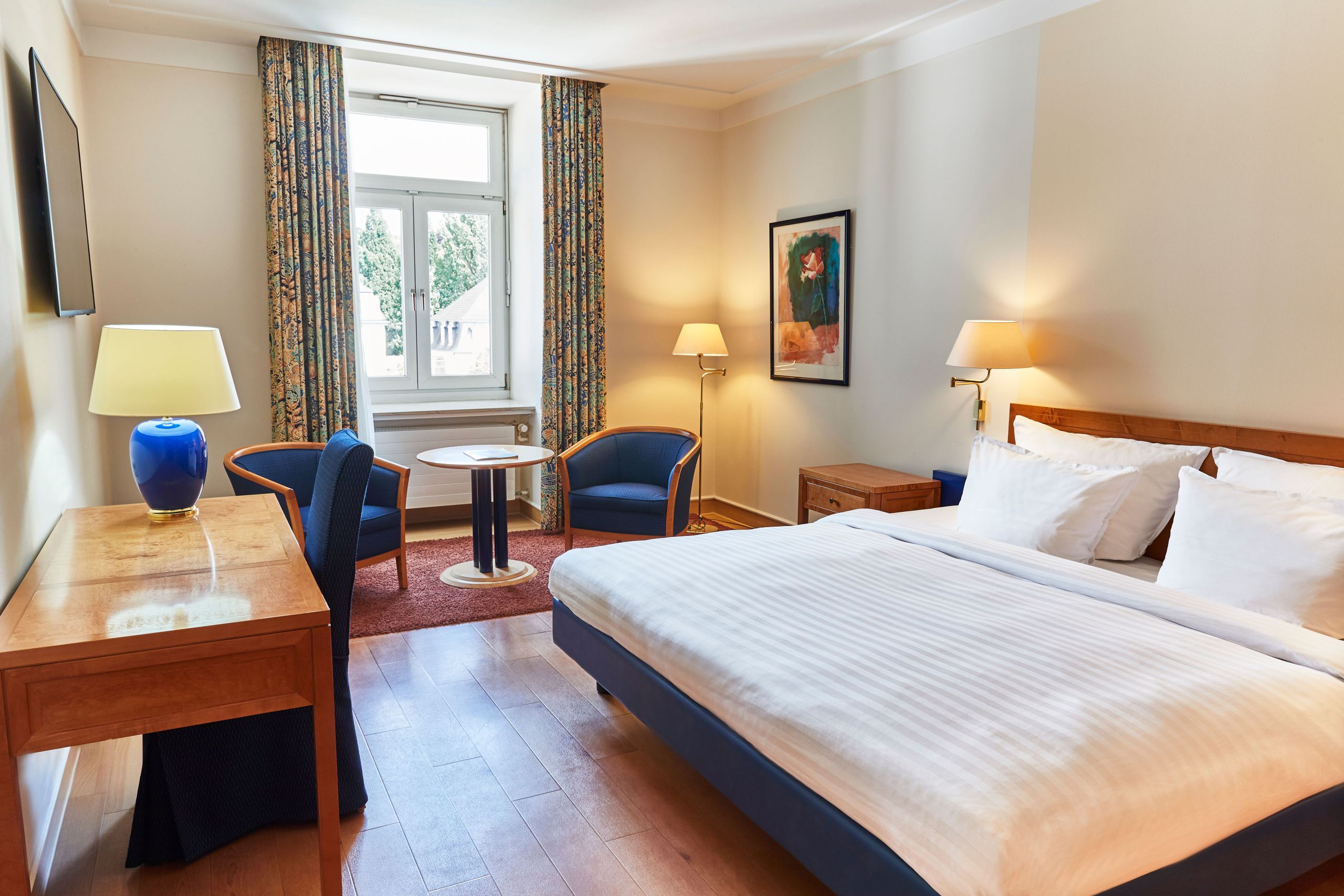 Comfort double room
Comfort double room
The cozy 27 m² comfort double rooms are equipped with a spacious double bed. After a long day, make use of the bathing and sauna area, free Wi-Fi access and other amenities.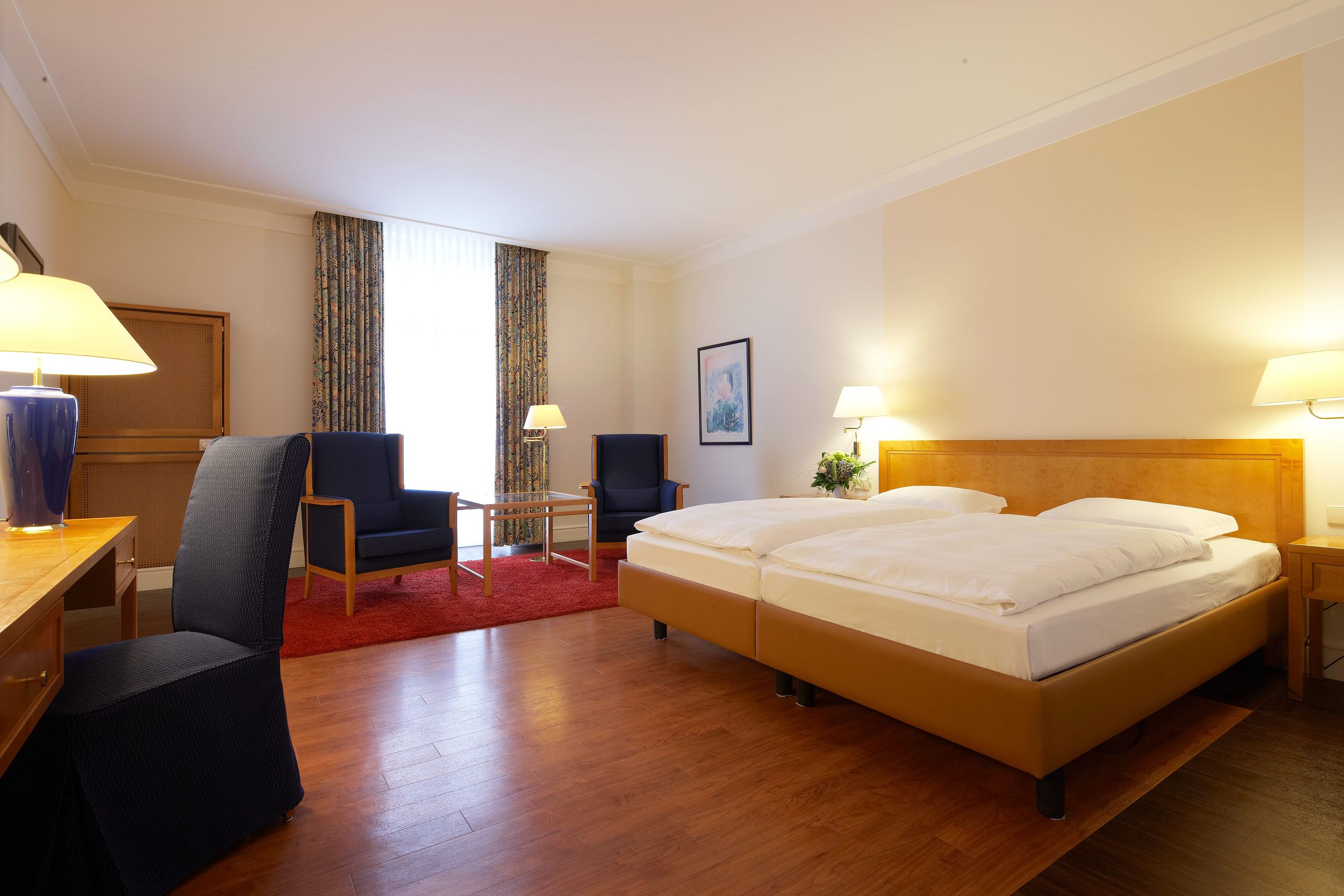 Deluxe double room
Deluxe double room
Feel completely at home in the spacious deluxe double room. The deluxe double rooms, equipped with a double bed and seating area and partly facing the spa park, offer from 37 m² plenty of space to relax and unwind.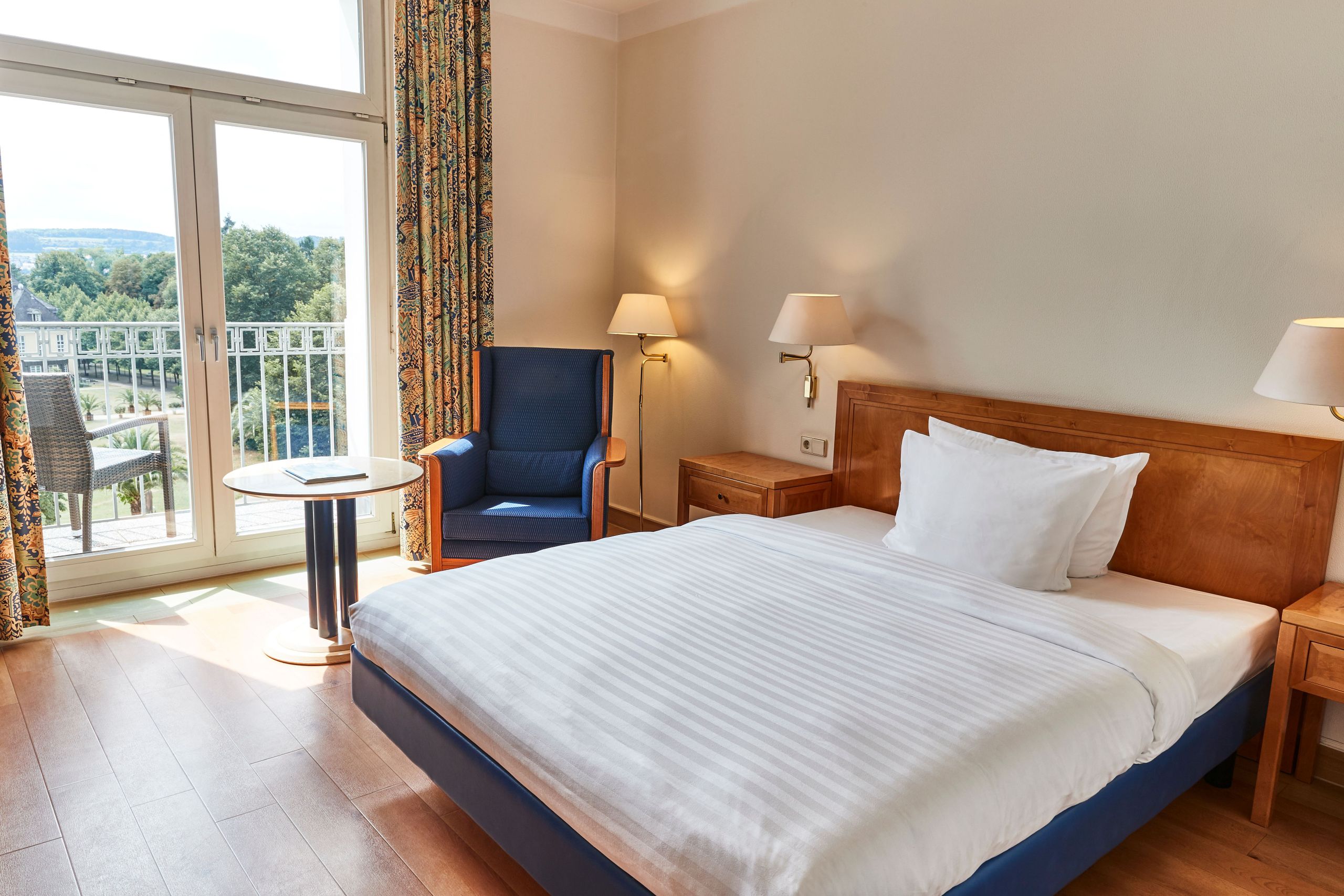 Deluxe room
Deluxe room
Featuring a French bed with a full-length mattress (1.60 x 2.10 m) and facing the spa park, Deluxe rooms offer many amenities for the discerning traveler.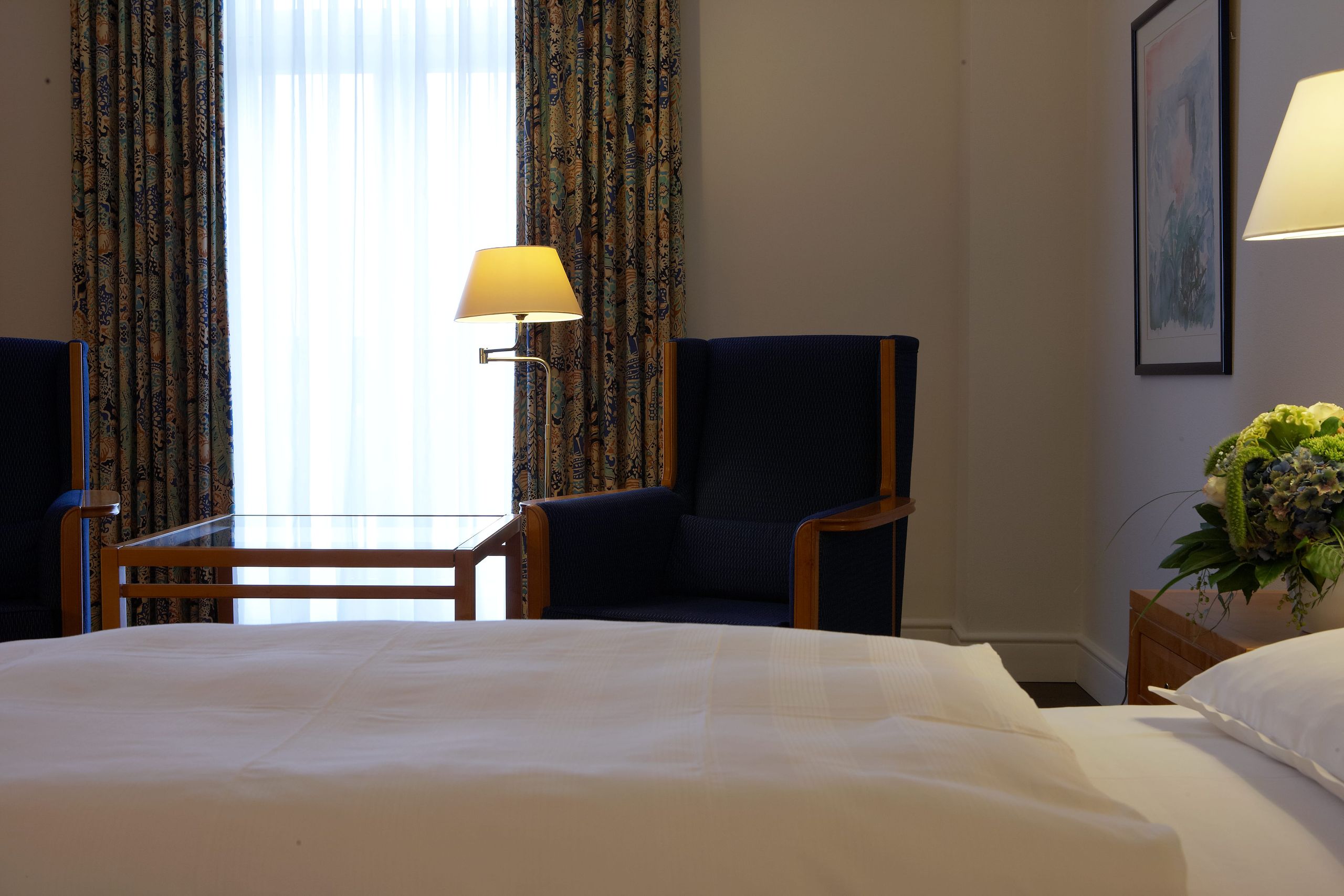 Deluxe single room
Deluxe single room
The quiet deluxe single rooms, most of them with a French balcony facing the spa park, offer a comfortable single bed (1.20 x 2.10 m) on 25-30 m². After a long day, you can enjoy an extensive bath, free Wi-Fi access and other amenities.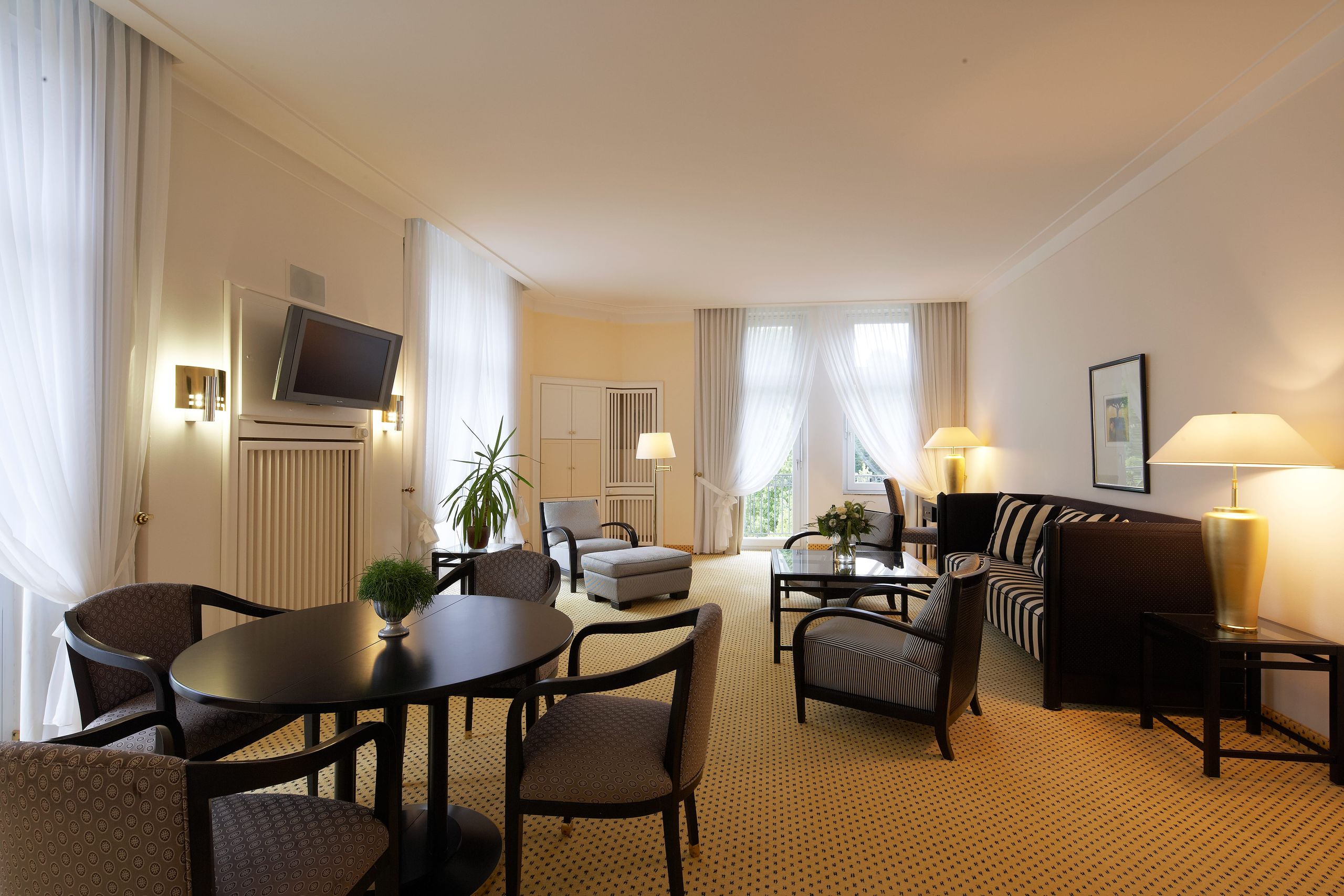 Suite
Suite
A lot of space to feel good is offered by the suites with a view of the spa park, a separate living room, a fully equipped marble bathroom with whirlpool and WC.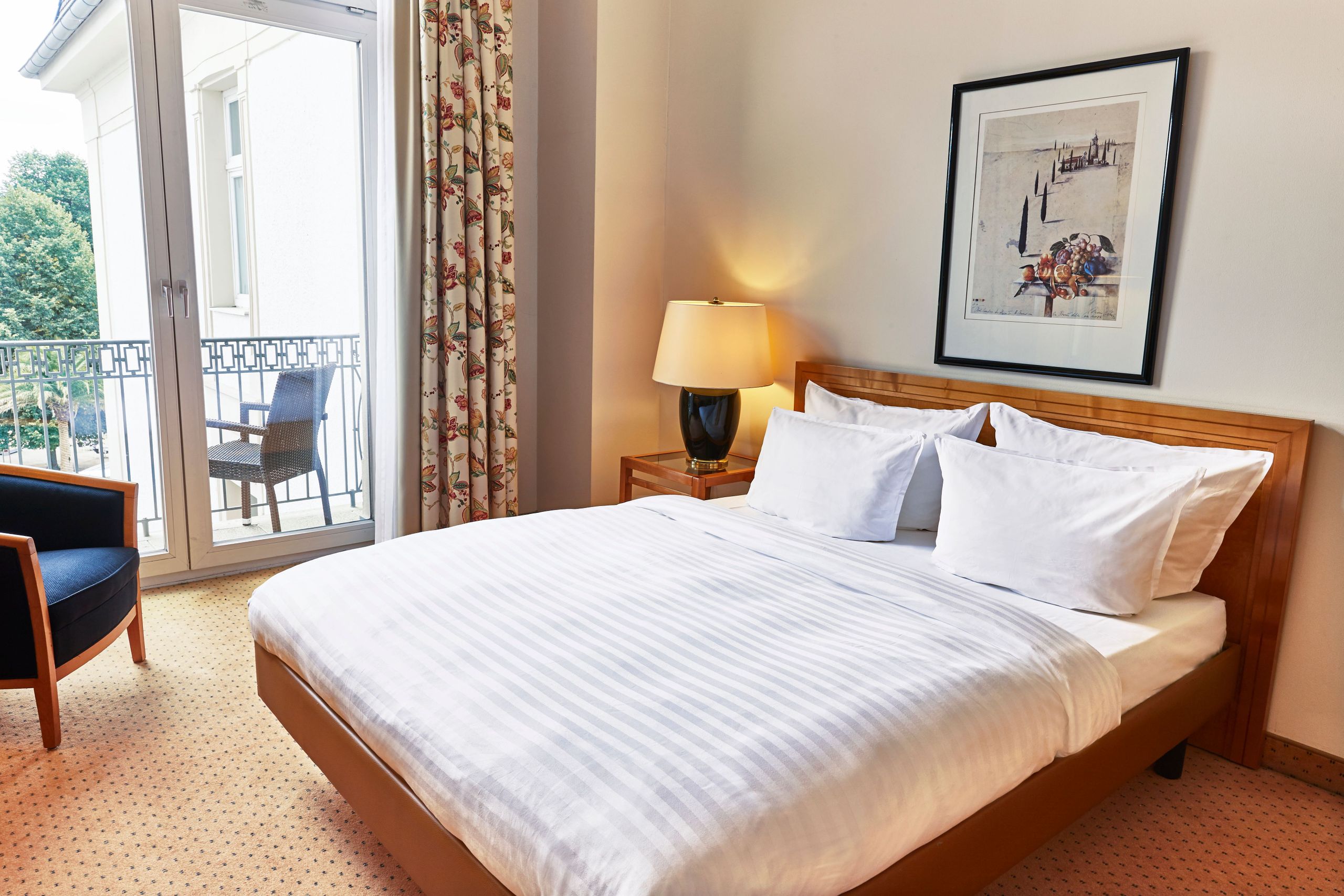 Apartment
Apartment
Our spacious apartments offer 53 m², two fully equipped bedrooms with comfortable beds, each with a full-length mattress (1.60 x 2.10m), a bathroom and a guest toilet.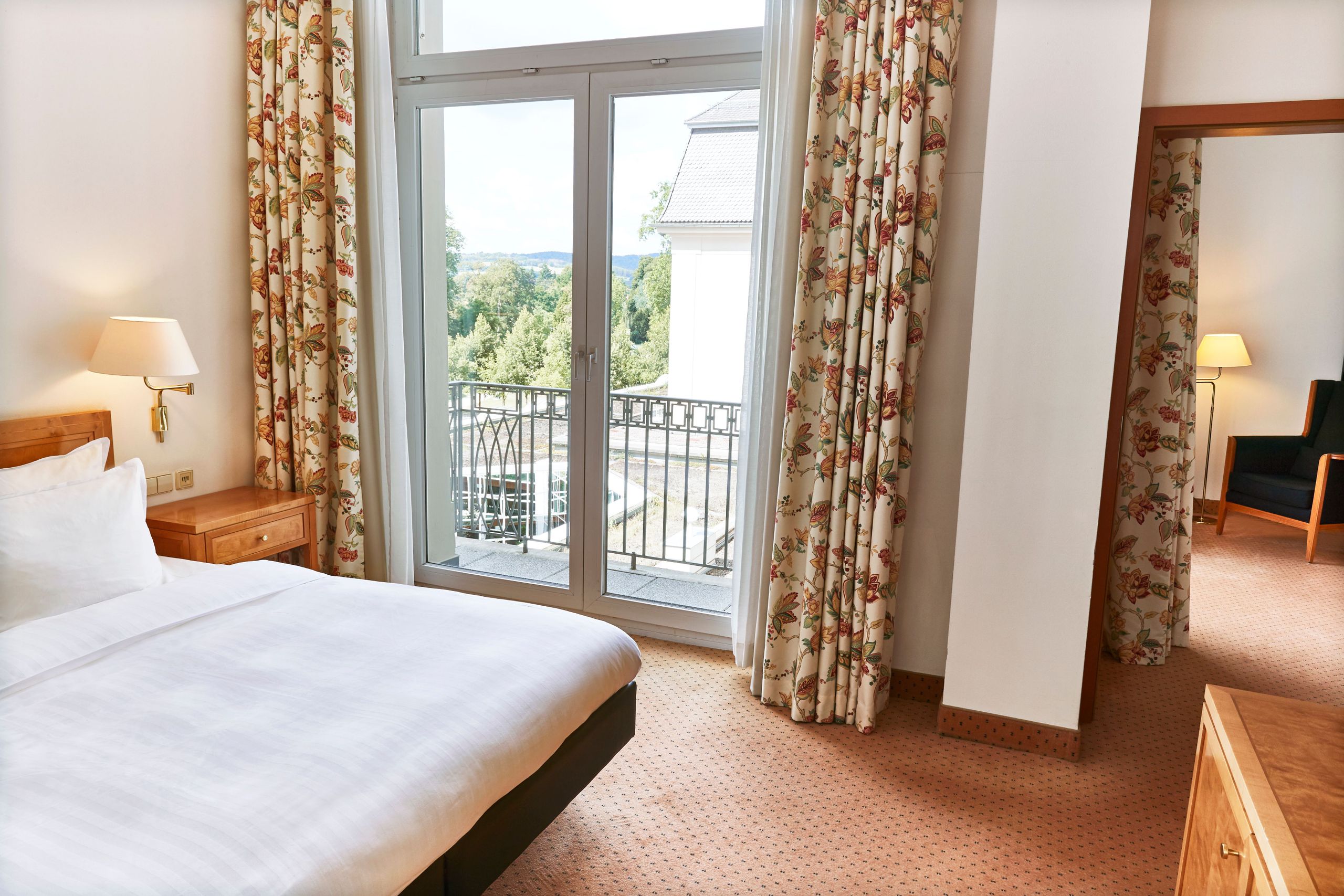 Junior Suite
Junior Suite
Relax in the tasteful ambience of the 53 m² Junior Suites with double bed, separate living room, partly balcony or terrace and stylish bathroom.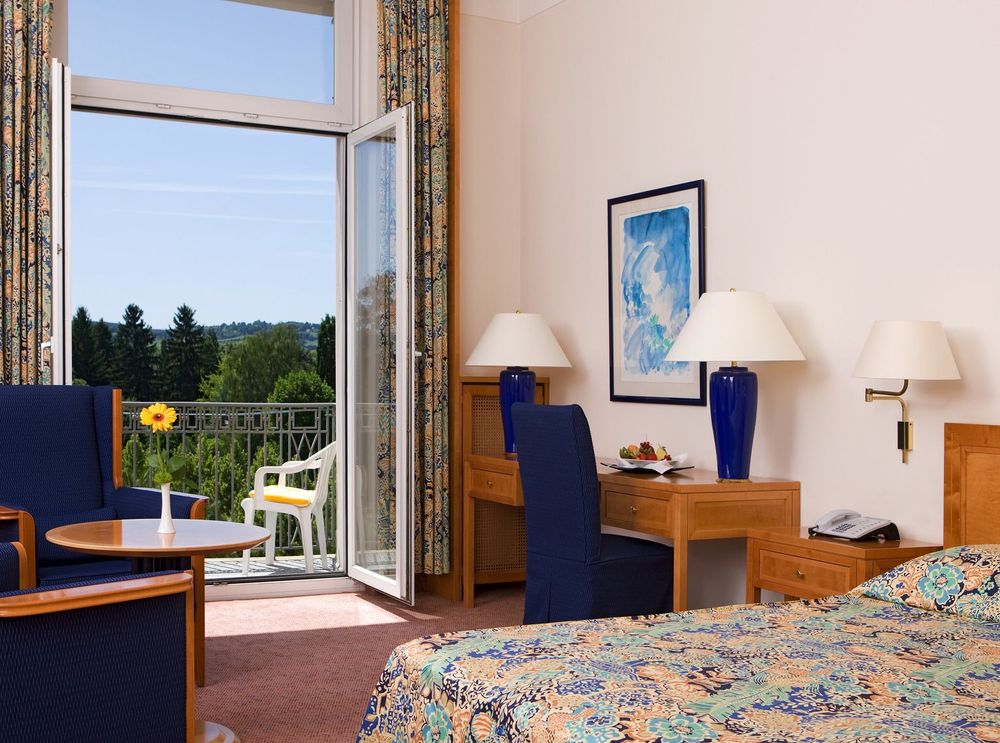 Comfort Room Single
Comfort Room-25sqm-single bed-partly balcony or terrace-seating area-full bathroom-WiFi
Frequently asked questions
WE ALSO RECOMMEND THESE HOTELS