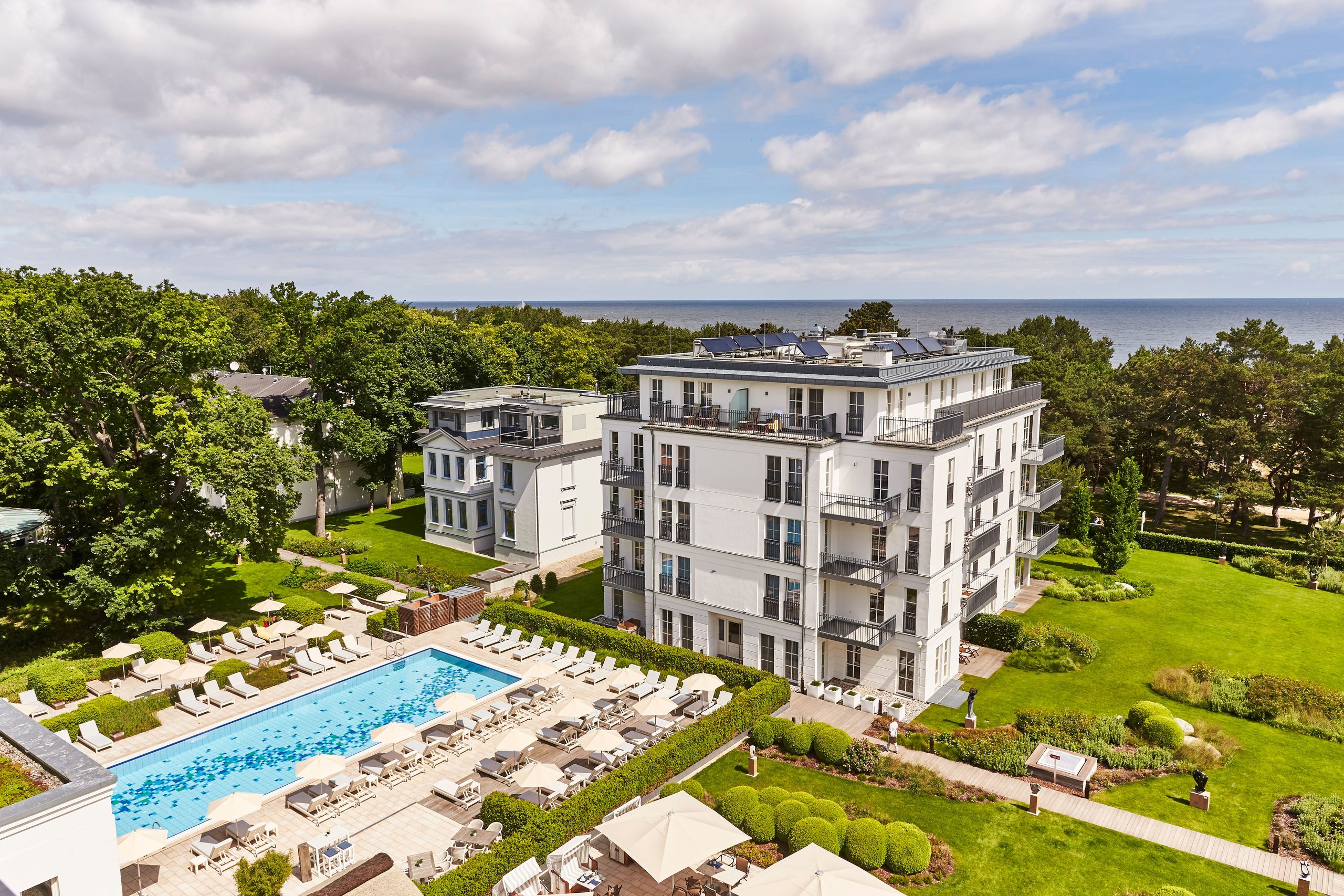 Steigenberger Grandhotel & Spa Heringsdorf
Steigenberger Grandhotel & Spa Heringsdorf
The Steigenberger Grandhotel & Spa is located on the fine Baltic Sea beach of Heringsdorf on Usedom. Treat yourself to a fresh breeze of sea air and stroll along the picturesque beach promenade! The Heringsdorf pier is only about 700 m away. Maritime flair invites you to relax.
The resort hotel comprises 7 buildings with a total of 169 hotel rooms, suites and studios with a maritime flair and views of the park, the beach promenade or the Baltic Sea, among other things. Flatscreen TV, desk, minibar as well as coffee and tea making facilities and much more enrich your stay. An extensive spa offer makes the hotel with pool the ideal candidate for wellness on Usedom.
HIGHLIGHTS
WLAN (free of charge), two restaurants, bistro on the beach promenade, SPA bistro with sun terrace, bar with smoker's lounge and library, Vinothek, spa, fitness area, Kids Club and Teens Club, two meeting rooms for up to 150 people, bicycle rental.
Accessibility: ground-level entrance, step-free access to restaurants, terraces, rooms and spa.
Three e-charging stations are available for you at our hotel. One universal charging station and two stations especially for TESLA vehicles. Come to us for your next charging stop and enjoy a relaxing time out at the Steigenberger Grandhotel & Spa before the tour continues.
Liehrstraße 11 17424 Heringsdorf/Usedom Deutschland
Our equipment in the hotel on Usedom
Our Rooms (10)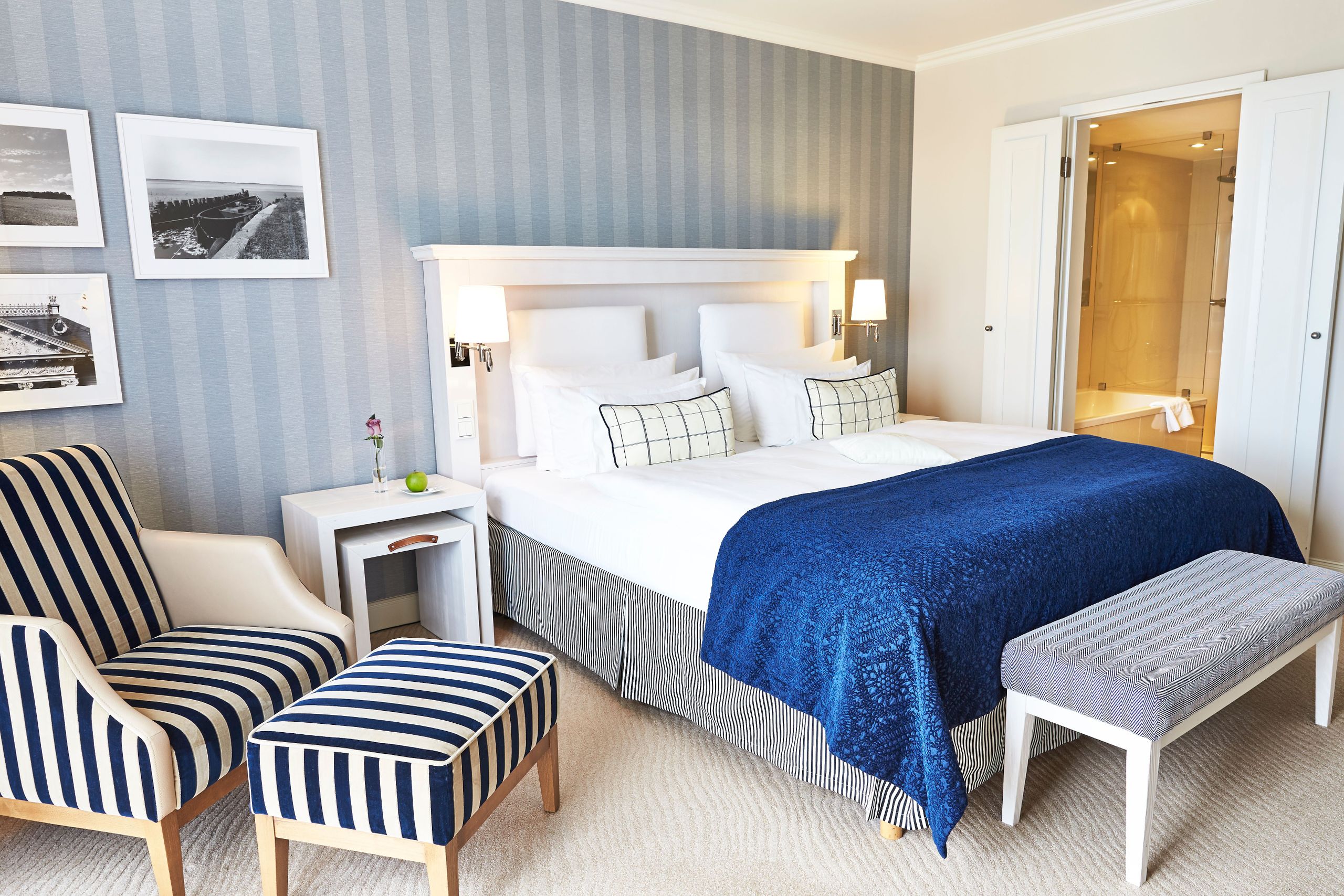 Superior room
Superior room
The elegant superior double rooms captivate with their noble design.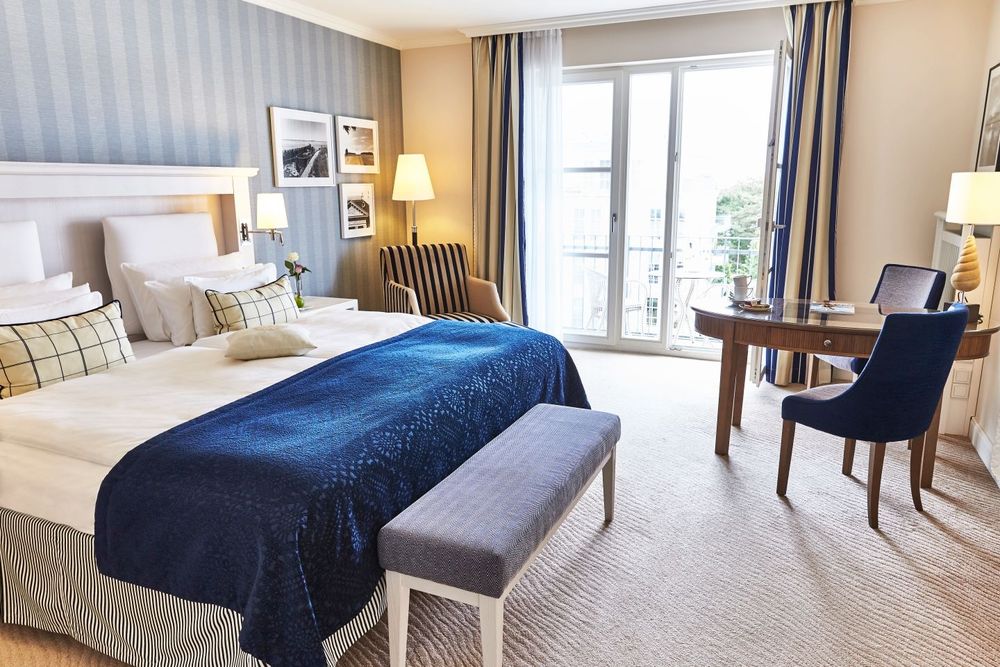 Deluxe room
Deluxe room
The comfortably furnished deluxe rooms invite you to relax in a cozy atmosphere.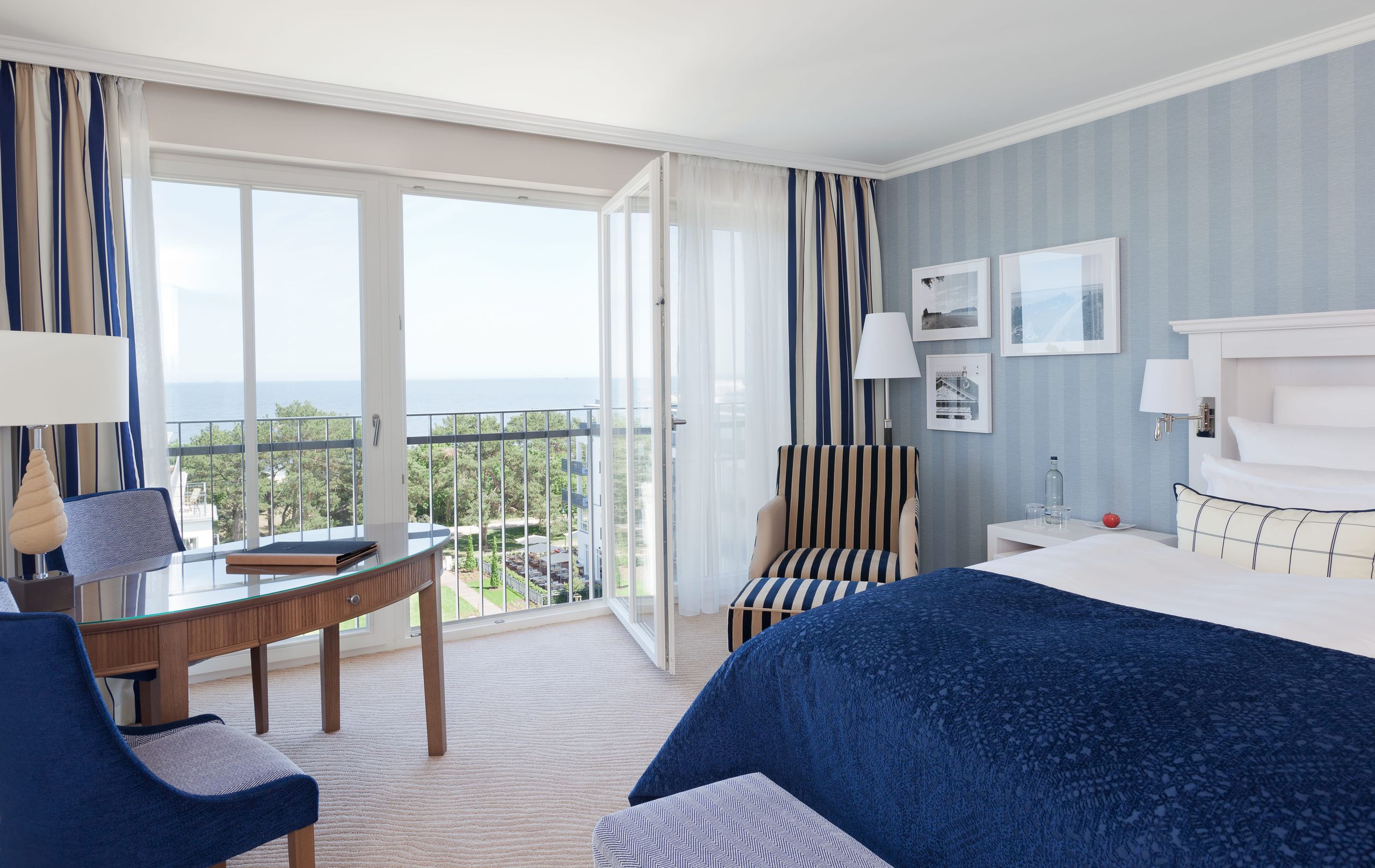 Executive room
Executive room
Enjoy breathtaking ocean views from our executive double rooms.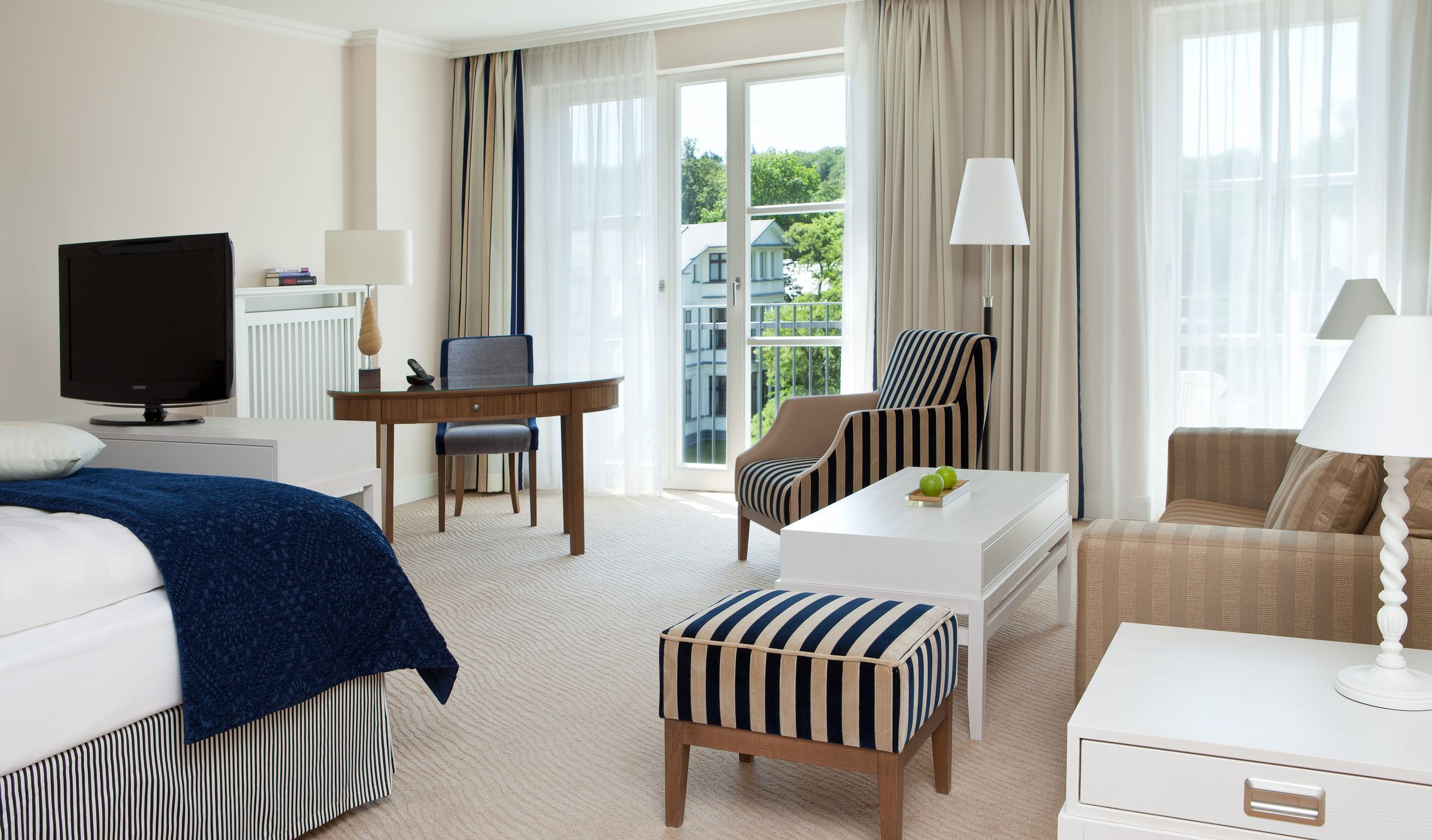 Junior Suite
Junior Suite
The comfortably furnished Junior Suites with combined living and sleeping area offer a stylish ambience.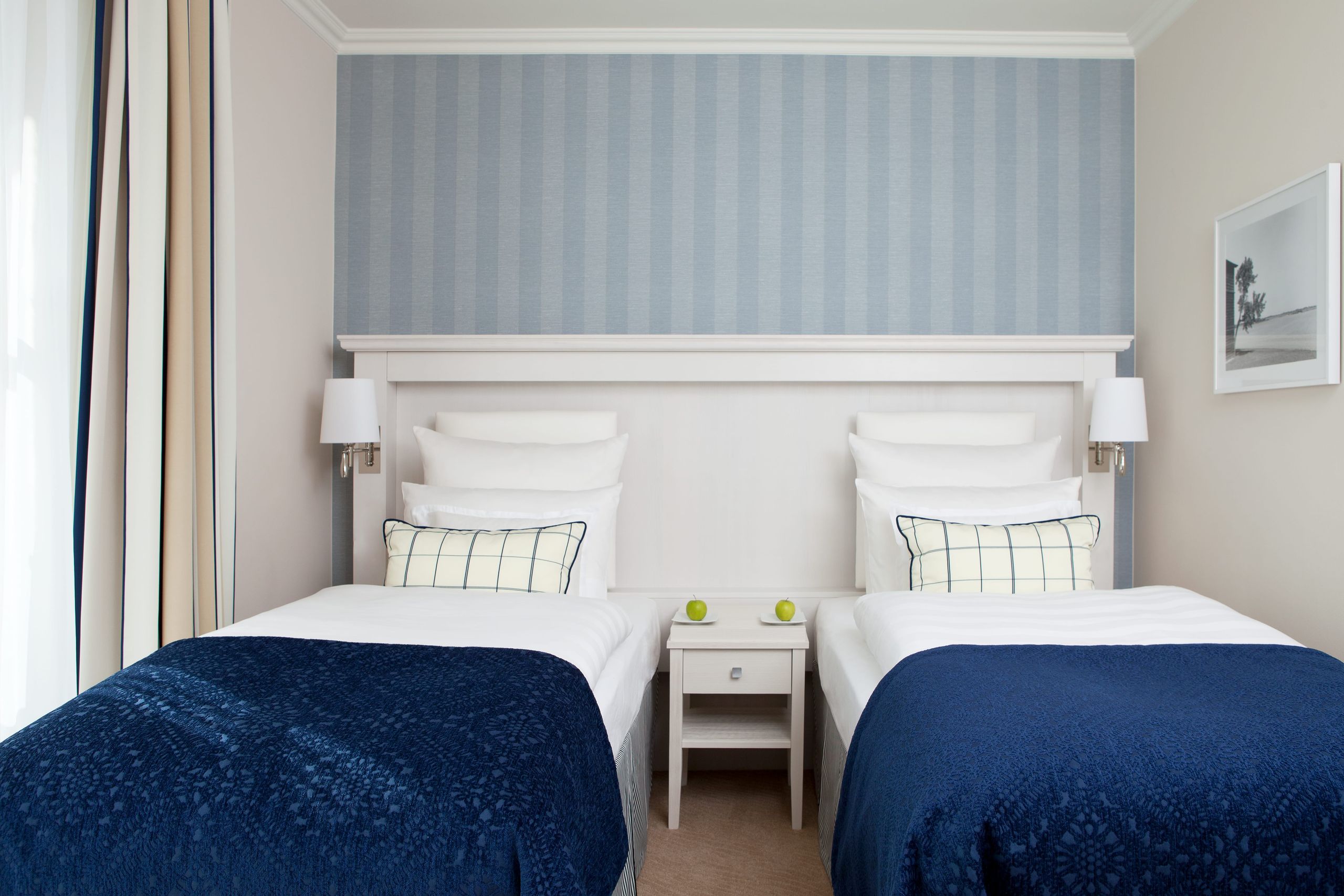 Family Studio
Family Studio
Feel completely comfortable with the whole family in our large family studio with separate sleeping areas.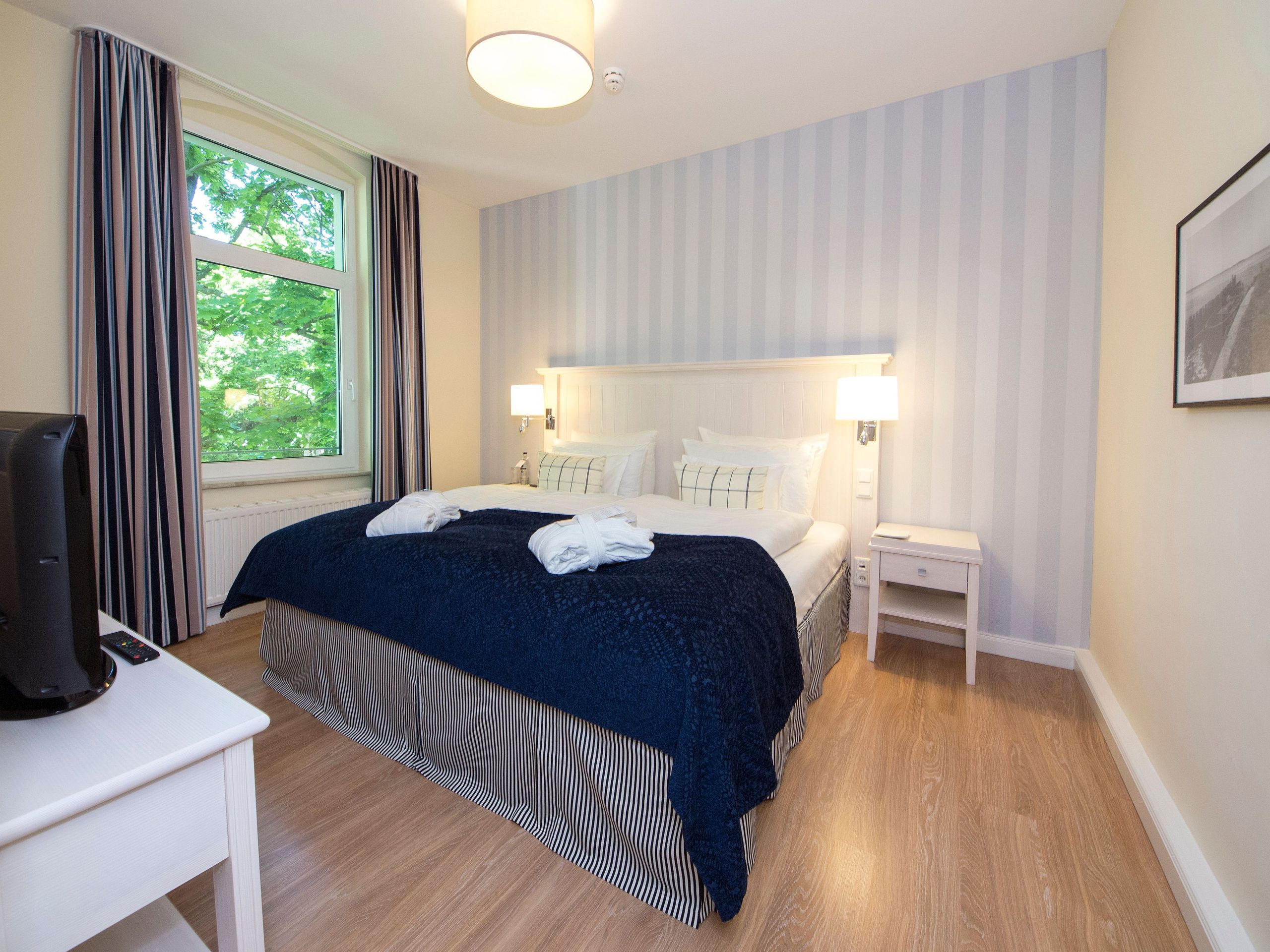 Superior Studio
Superior Studio
The exclusive superior studios in the two historic villas impress with their elegant and high-quality design.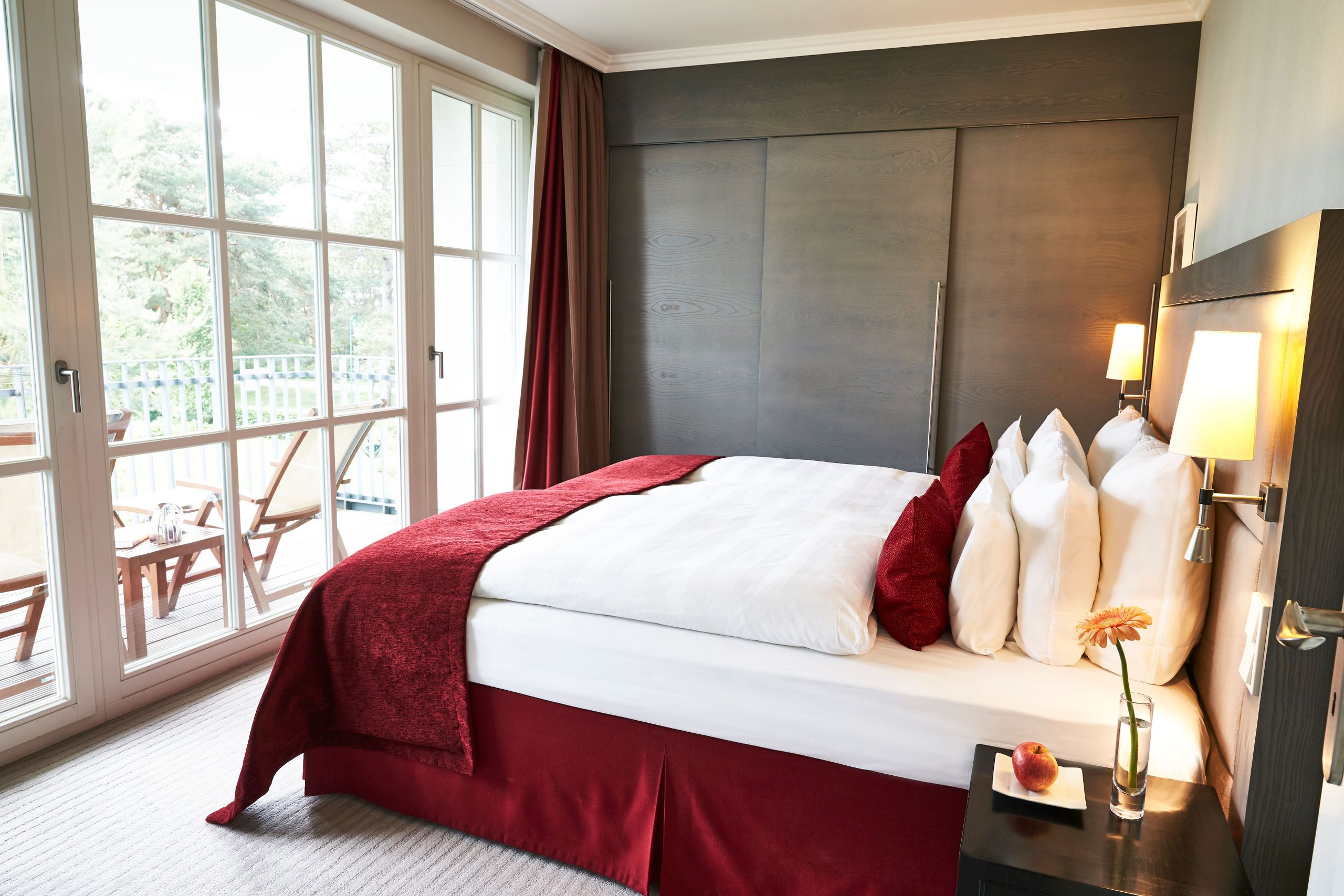 Deluxe Studio
Deluxe Studio
Our deluxe rooms offer plenty of space and comfort for a wonderful relaxing vacation.
Executive Studio
Executive Studio
The executive studios offer an attractive domicile with the highest comfort on approx. 85 m². Two separate bedrooms, a spacious living area with a cozy sitting area and fireplace, galley kitchen with dining area as well as a private sauna in the bathroom - no wishes remain unfulfilled.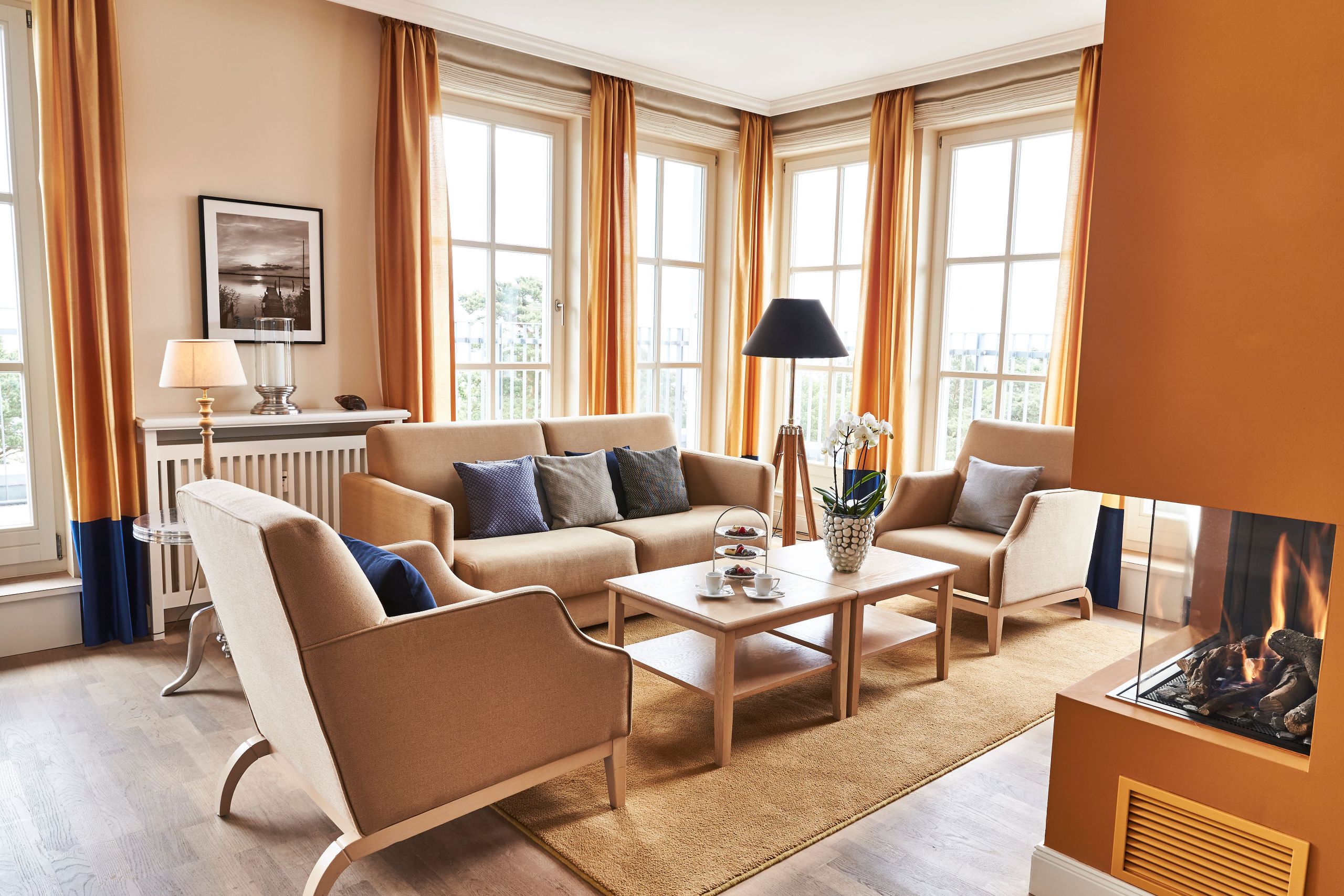 Penthouse Palais Wilhelm
Penthouse Palais Wilhelm
The penthouse in the Palais Wilhelm is unparalleled - stay on the top floor in the Residenz Wilhelm. The stylish ambience and the living space of approx. 105 m² with spacious balcony and view of the Baltic Sea (partly lateral view) promise pure luxury. Relax in front of your own fireplace or in your private sauna.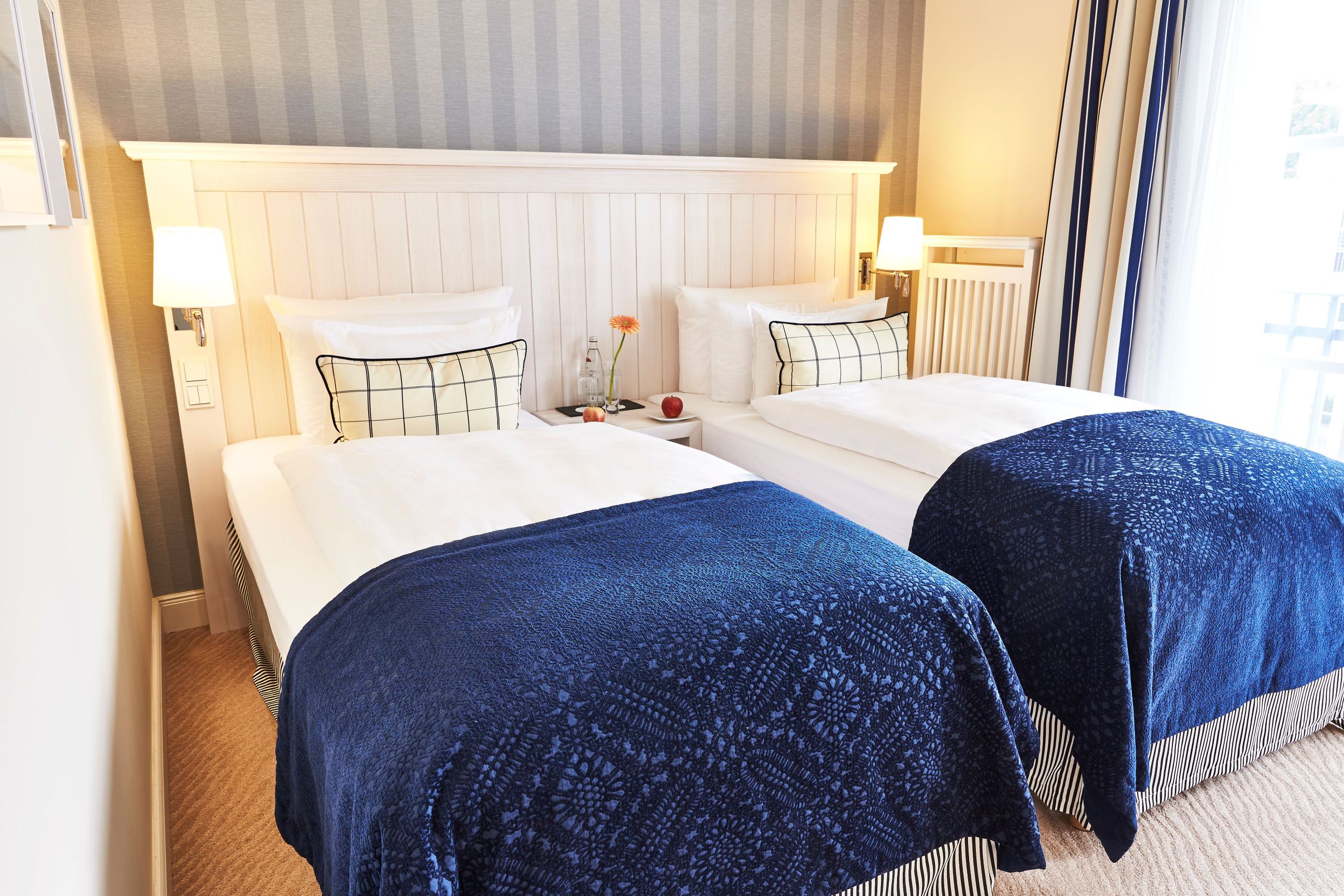 Penthouse Palais Bismarck
Penthouse Palais Bismarck
Perfect location, exceptional comfort - the penthouse Palais Bismarck is unsurpassable. The location on the top floor of the Residenz Bismarck and the size of 125 m² promise you an unforgettable view of both the Baltic Sea and the hotel park. Enjoy unique spaciousness and the wallpaper glowing in warm orange, reminiscent of amber.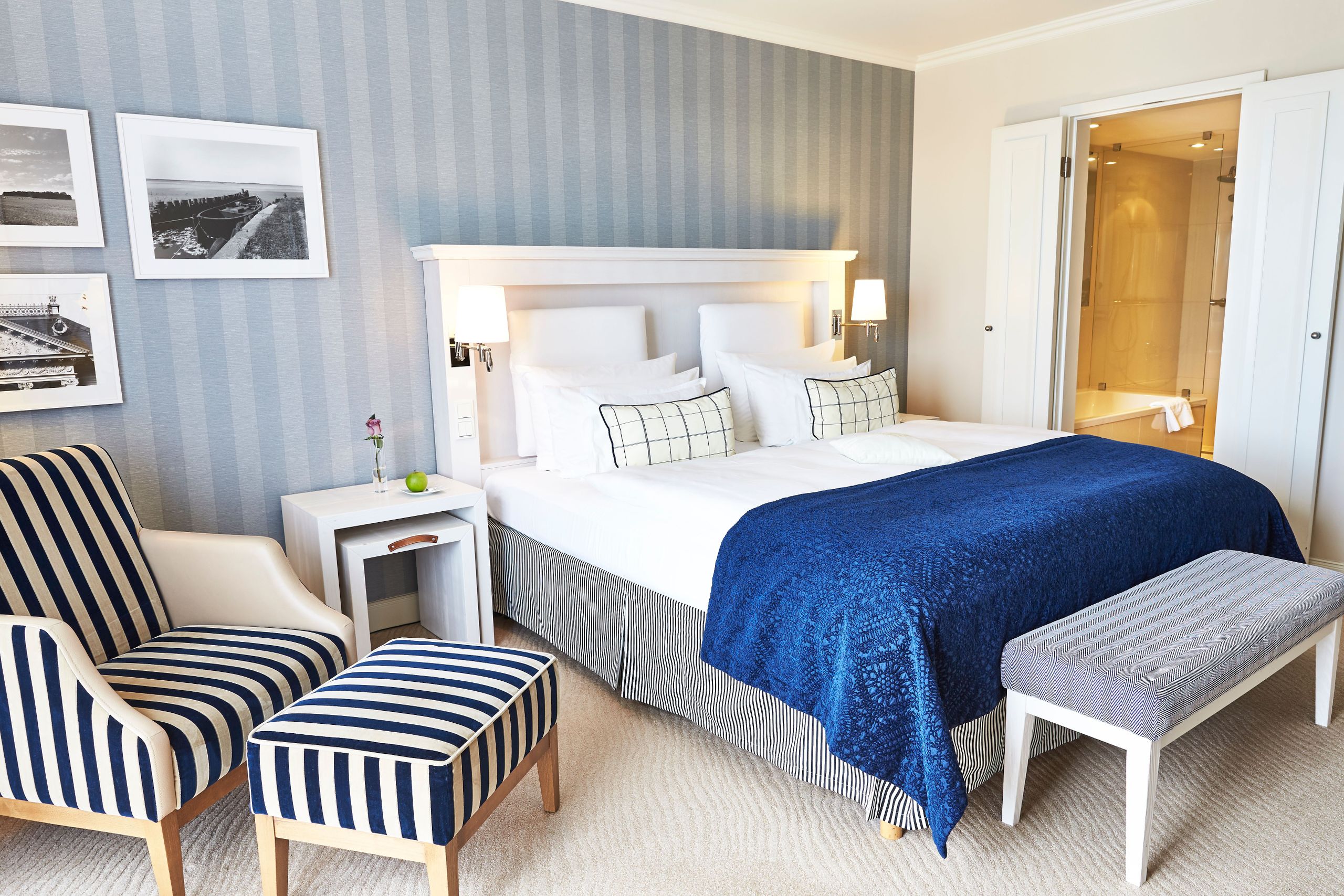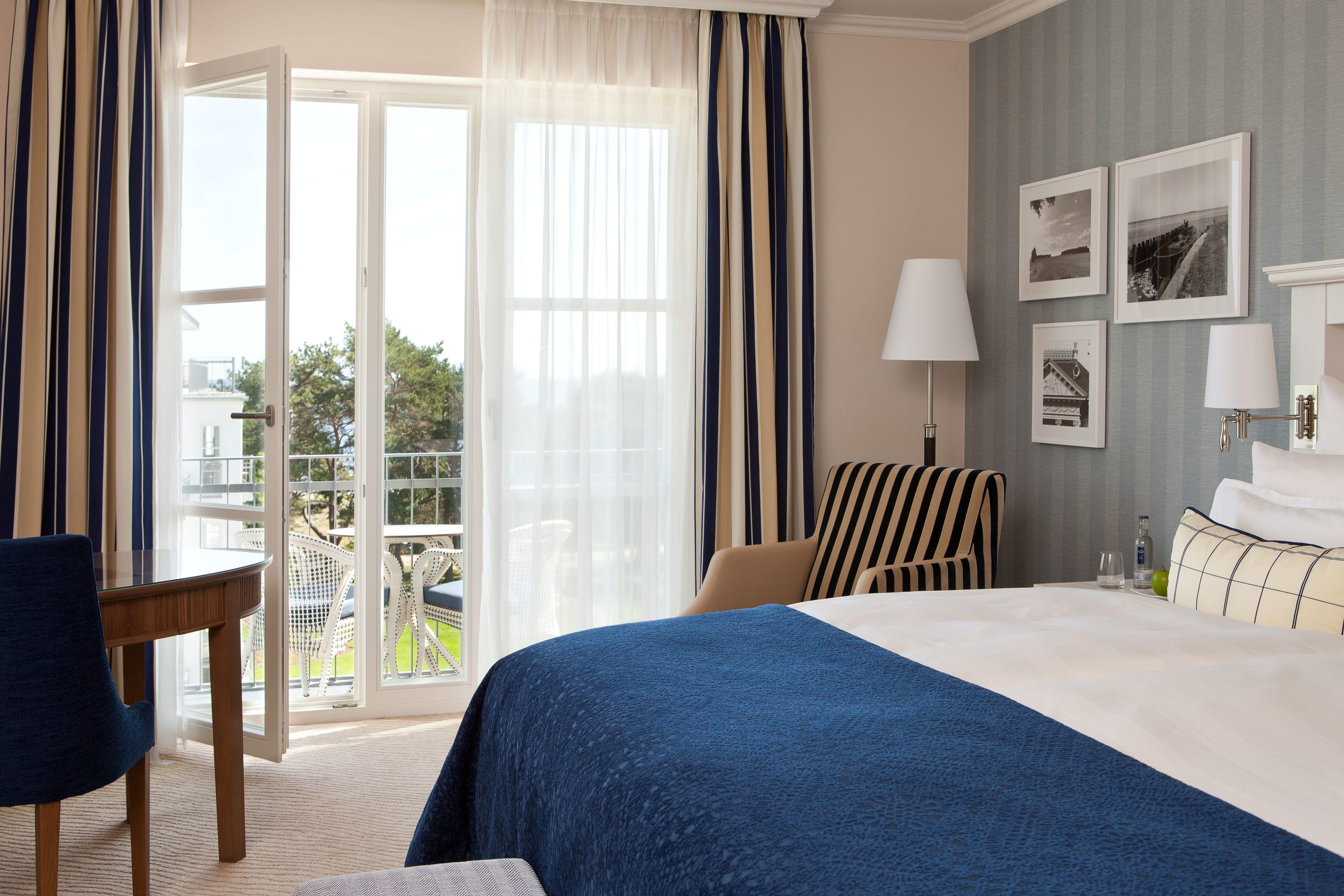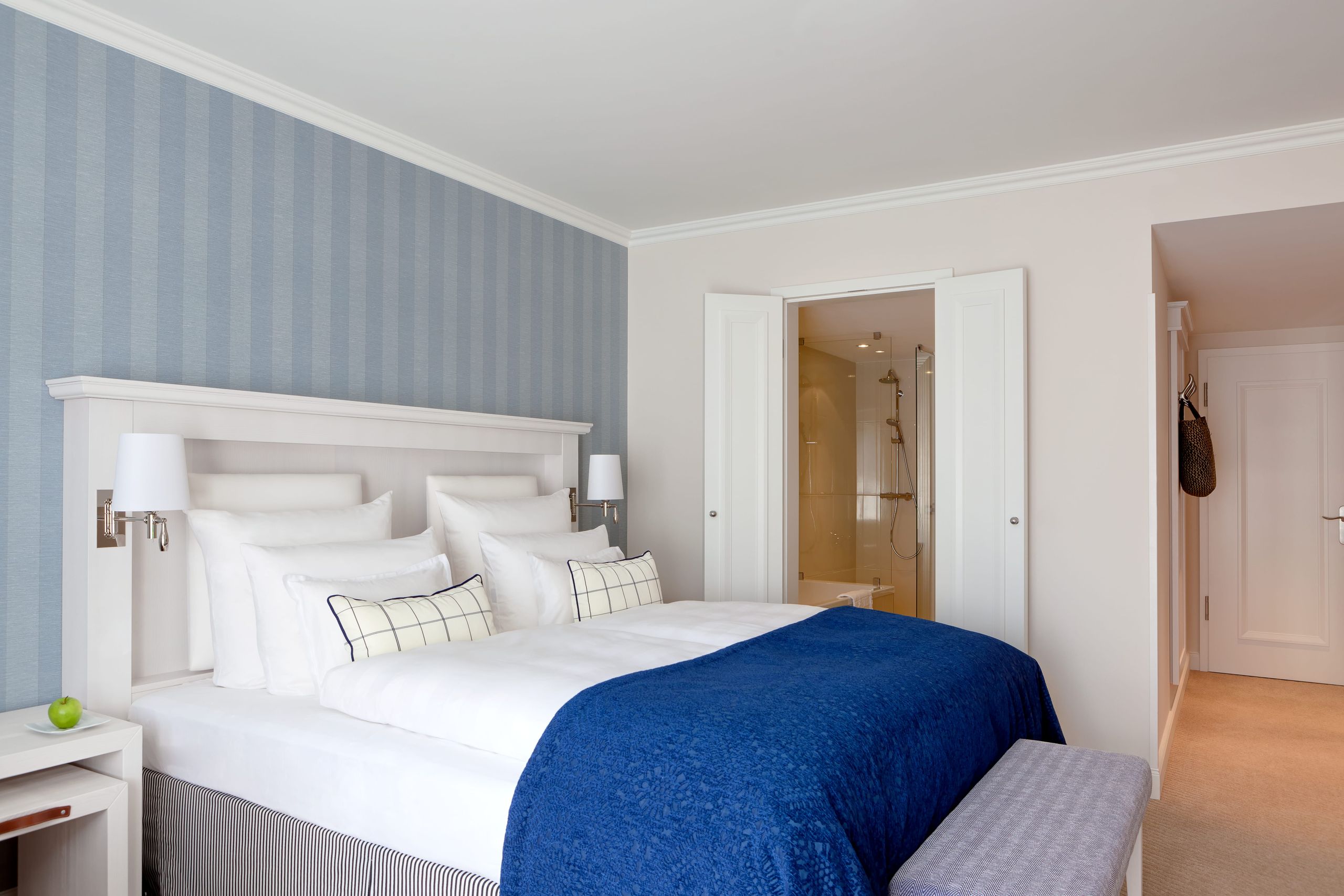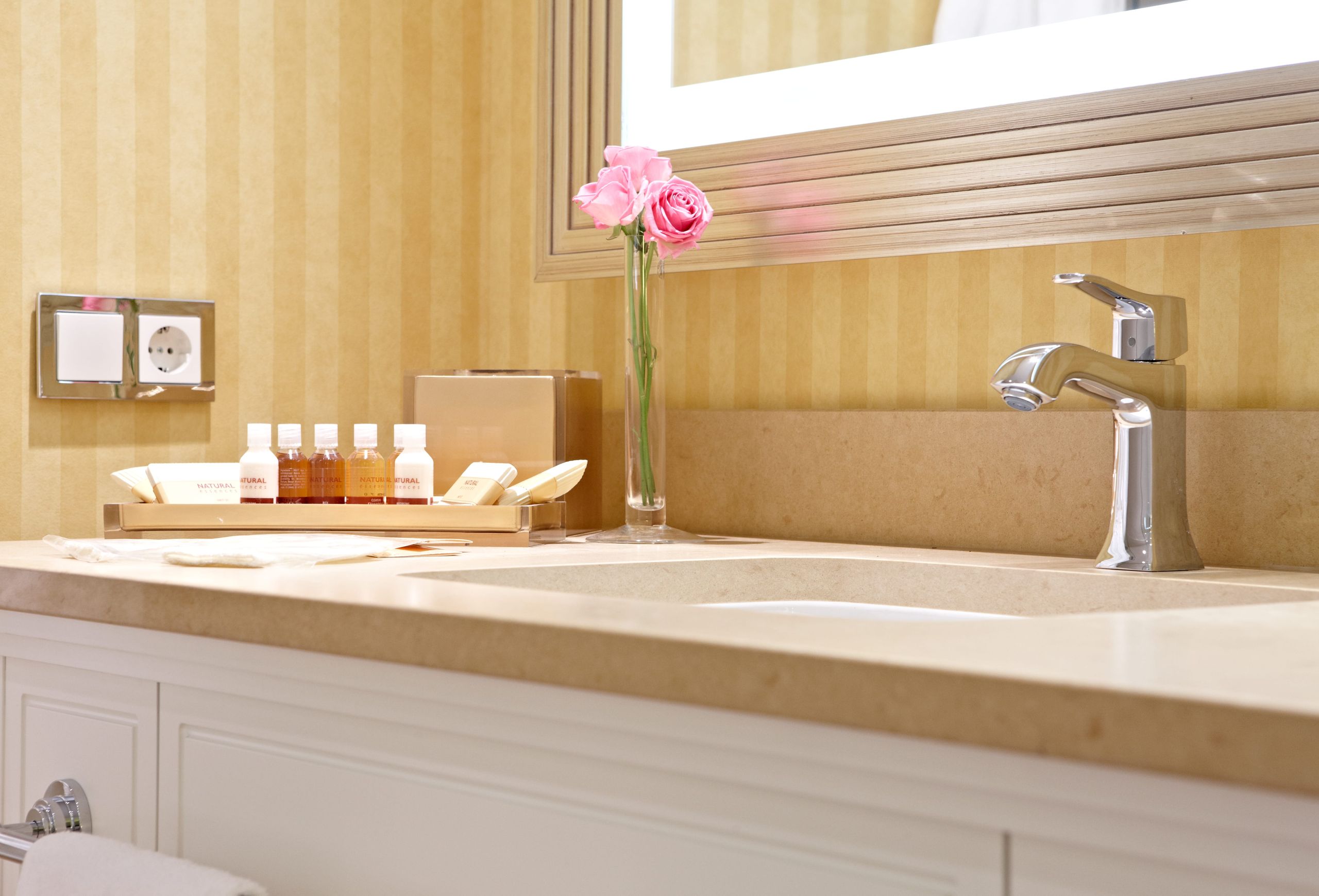 Superior room
The elegant superior double rooms captivate with their noble design.
Frequently asked questions
WE ALSO RECOMMEND THESE HOTELS