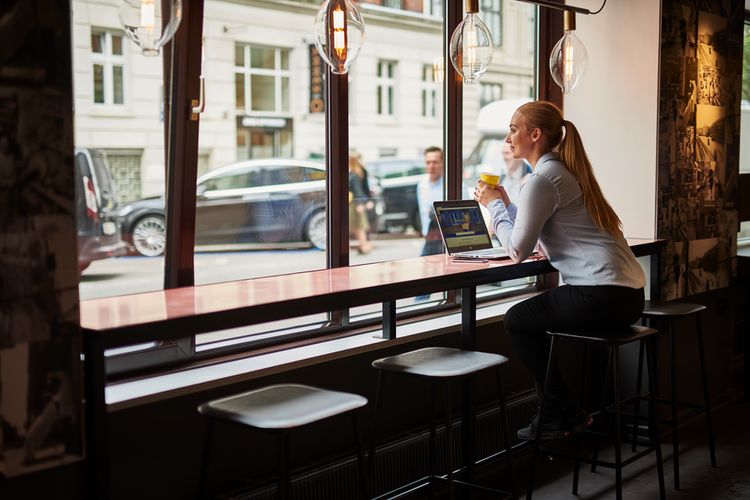 Affordable hotel in Copenhagen
Explore Copenhagen with the Cityring
The Zleep Hotel Copenhagen City is located near Copenhagen Central Station from where you can be transported to just about any place on Zealand. And as of summer 2019, Copenhagen has also been blessed with an extended metro-line, the Cityring. With the new metro you can reach all of inner Copenhagen within minutes. The metro will get you to the Royal Castle Amalienborg, The Marble Church or The King's square in just 10 minutes. The Cityring metro stops at all of inner Copenhagen's main districts. You can take a long, relaxing walk in Frederiksberg Garden and then just a couple of stops away get off at Nørrebro where you can enjoy the vibrant pulse of the hipster neighborhood. The metro ring is a true blessing to Copenhagen and will take you anywhere you need to go, but Zleep Hotel Copenhagen City also has the perfect location if you're looking to explore on foot.
Explore Copenhagen on foot
The hotel is near Tivoli as well, one of Denmark's biggest attractions. Tivoli invites you inside to a magical world of rollercoasters and fun for everyone. For one thing, we call Zleep Hotel Copenhagen City a central hotel since the main shopping street (Strøget) and the town hall square are in walking distance from the hotel. This is where the grant shopping trip begins! At the end of the shopping street is New Harbor, which is an iconic area with narrow houses in bright and different colors. New Harbor is the starting point of canal tours. If you want to sail through Copenhagen's small canals you have, amongst other things, a great view of the Opera and the Little Mermaid. Sleeping at Zleep Hotels in Copenhagen ensures a flexible stayover as you are able to get around to all the attractions of the city.
Just 600 meters from your bed at Zleep Hotel Copenhagen City is The New Theater, where great performances are hosted, and if you walk a little further you find Tycho Brahe Planetarium, where you can learn about the starry sky through interactive exercises. Have you traveled to Copenhagen due to its reputation as a food mecca? Then Vesterbro is the place to be! At the heart of Vesterbro where where the Meatpacking District and Tivoli Food Hall are located; two unique, food loving places that guarantee a gourmet experience. Their playfulness with ingredients allows many opportunities to satisfy your taste buds. Not to mention all the amazing restaurants that are located in Vesterbro – you'll find something for every taste from all around the world. By the end of the day, you can thank yourself for having reserved your hotel room at Zleep Hotels as you won't have far home, which is nice on a full stomach.